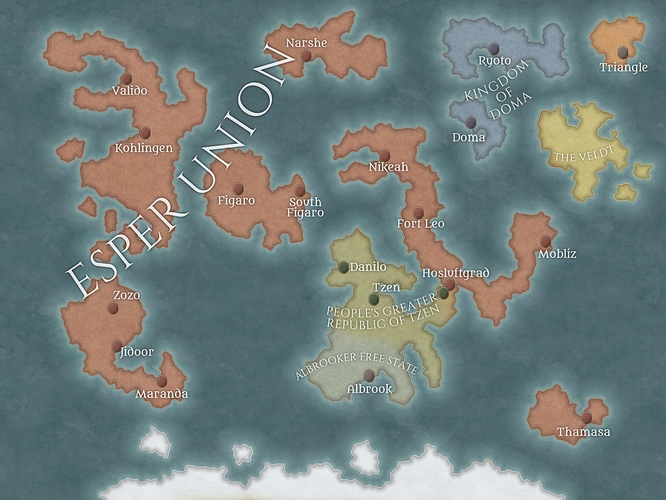 I have Inkarnate Pro and I realized I could put it to good use.
Esper Dimension, 55 WR. I made up a few smaller cities that grew to prominence after the Leviathan War (and so Doma and PRGT have more than a city). Also, it should be the People's Republic of Greater Tzen, I mixed my words up.
I…can't remember the political situation on Triangle so I left that alone for the moment, but colored it orange. Jerry, if you're reading and remember, I'd love to know? No worries if not.